For using Image Sync after updating iOS14
Thank you for your continued support of our product.

Should you update to iOS 14, and launch Image Sync, the following screen to set access rights will be displayed.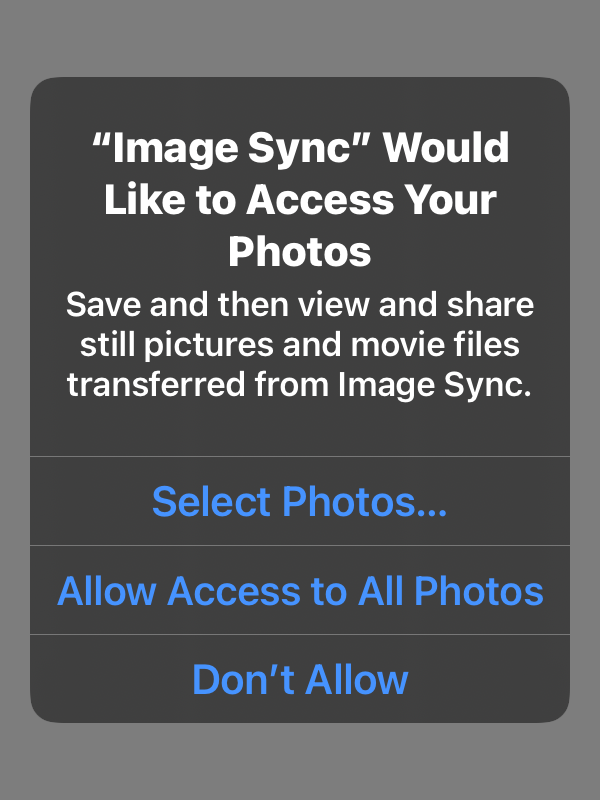 To continue to use the app select "Allow Access to All Photos".
Should another option be selected the app will shut down when attempting to transfer an image from the camera to your mobile device.
Options can be changed by selecting "Settings" → "Image Sync" → "Photos" from the app. Please select "Allow access to all photos".
We apologize for the inconvenience, please use the above settings, as a temporary measure while we continue to investigate.
・iOS is a trademark or registered trademark of Cisco in the U.S. and other countries and is used under license.