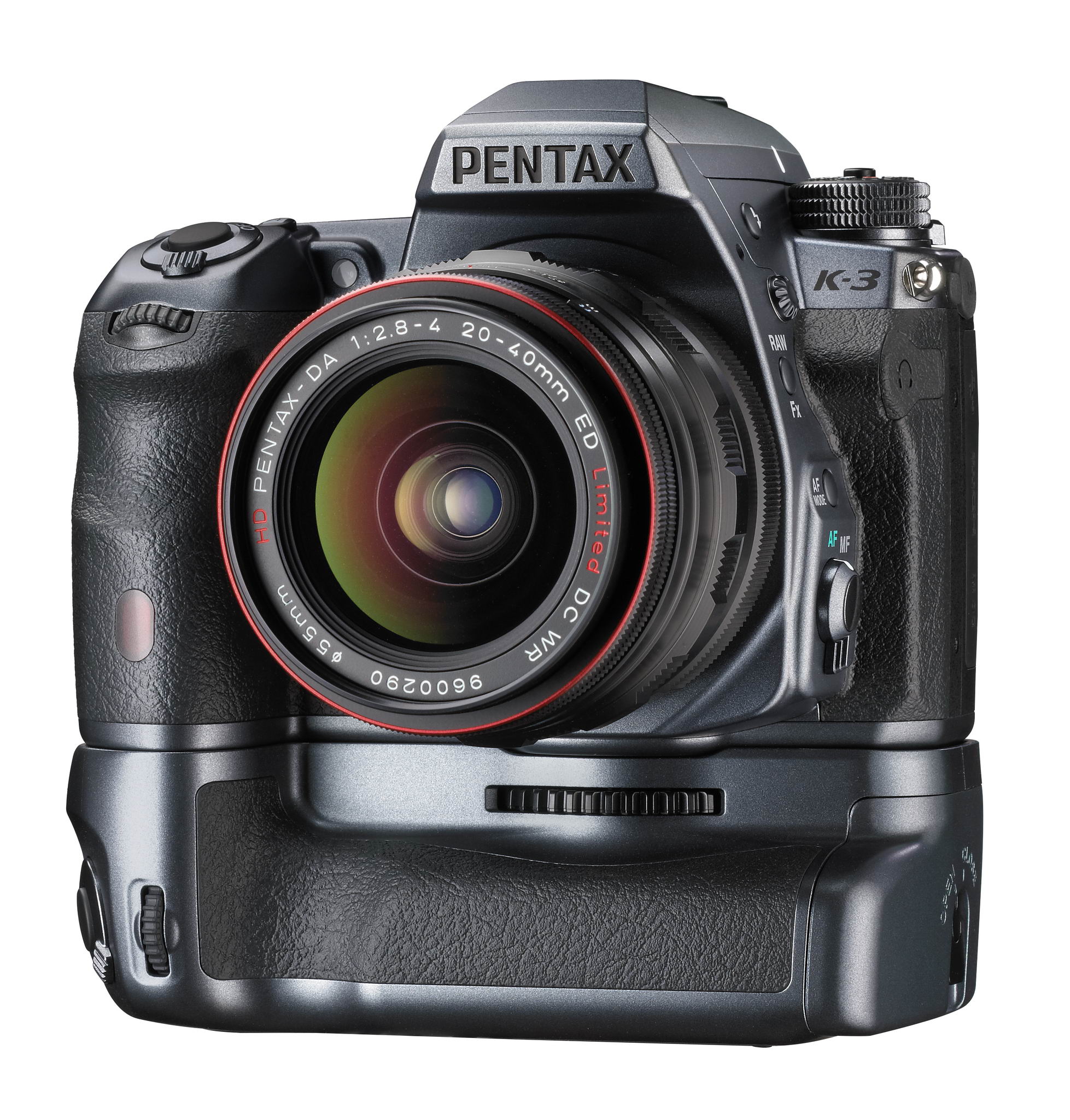 RICOH IMAGING COMPANY, LTD. is pleased to announce the launch of the PENTAX K-3 Prestige Edition. Designed as a special-edition model of the PENTAX K-3 -- the flagship of the PENTAX K-mount digital SLR camera series, first launched in November 2013 -- the K-3 Prestige Edition commemorates the K-3 being awarded the TIPA Best Digital SLR Expert award in 2014. The TIPA awards, presented each year by the Technical Image Press Association (TIPA), are regarded as Europe's most prestigious awards for photographic and imaging products. The K-3 Prestige Edition will be available in a limited quantity of 2,000 units worldwide.
Main Features
・The camera body and the battery grip are finished in a high-grade gunmetal gray coating to match both the black and silver colors of interchangeable lenses.
・The specially designed camera strap, included as a standard accessory, is made of artificial leather, and embossed with the lettering 2014 TIPA BEST DIGITAL SLR EXPERT and the PENTAX K-3 logo.
・Two dedicated batteries are included in the package for use in both the camera body and the battery grip.
・All components are packaged in a box designed exclusively for this product.
・The firmware installed in the camera body has been updated to the latest version (Ver.1.10)
Note: The camera body's features and specifications are identical with those of the standard model, except for the firmware