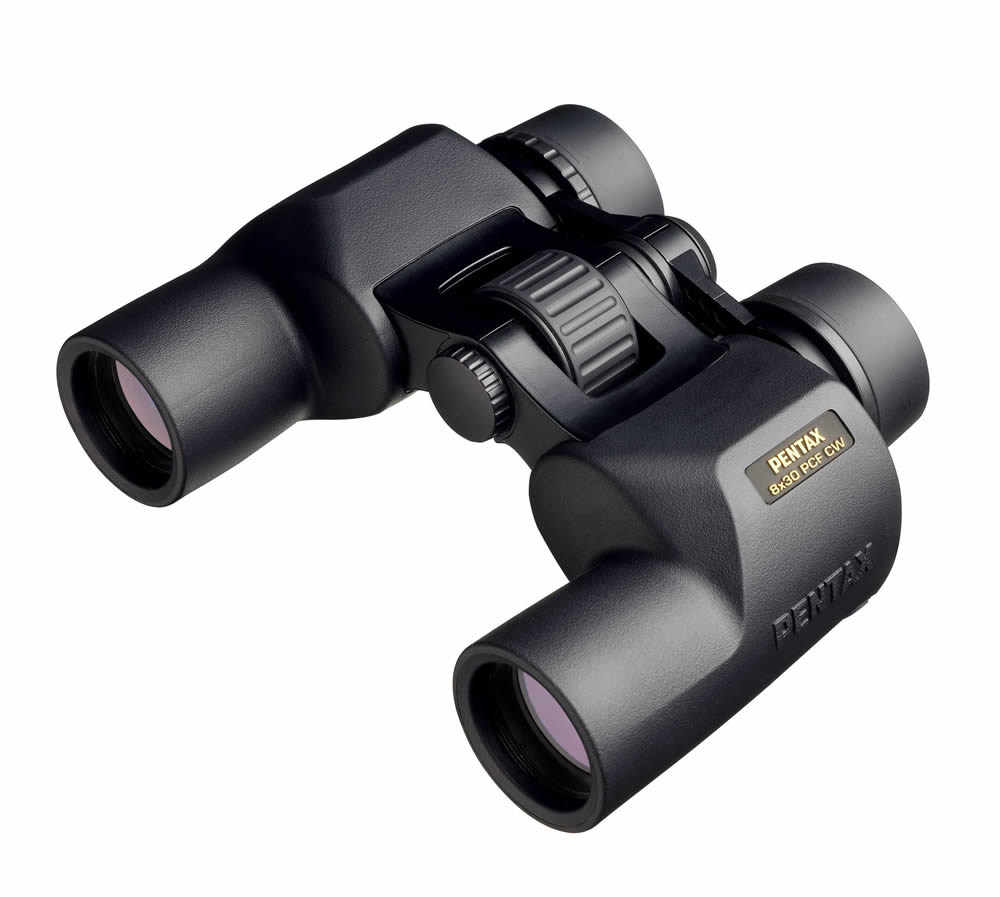 PENTAX 8x30 PCF CW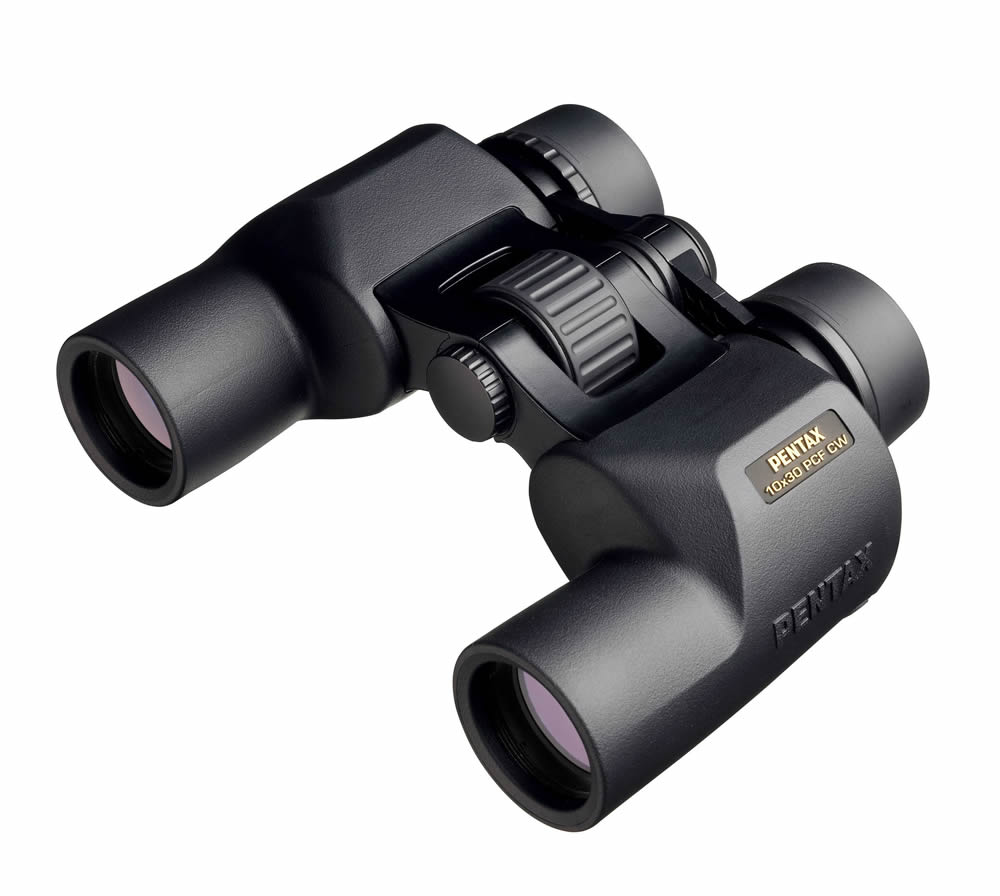 PENTAX 10x30 PCF CW
RICOH IMAGING COMPANY, LTD. is pleased to announce the launch of new series of porro-prism binocular the PENTAX PCF CW. The new series consisting of two models boasts the smallest body in the PENTAX PCF lineup and solid waterproof construction, making it ideal for a variety of outdoor and indoor activities.
Main Features
1.Bright, clear viewing
The PCF CW series provides a bright, clear view of the subject, thanks to the incorporation of full multi-coating lenses (a coating applied to all lens surfaces) and high-refraction BaK4 glass prisms.
2. Compact, lightweight design
By employing 30-millimeter-diameter objective lenses, the PCF CW series assures both a compact, lightweight body and bright subject image. In fact, the PCF CW series has the most compact and lightweight body in the PENTAX PCF binocular series, making it easy to carry and assuring optimum viewing comfort -- not only for outdoor activities, but also for indoor sports events and theatrical performances.
3. Waterproof construction for easy rinsing
Thanks to the dependable waterproof construction* (equivalent to JIS Class 6 standards for watertight designs submersible to a depth of one meter), the PCF CW-series models can be easily rinsed clean with water. This means that they can be used in almost all weather conditions. The nitrogen-filled design prevents interior lens surfaces from fogging caused by temperature difference.
* The PCF CW series cannot be used for underwater viewing.
4. Full-body rubber coating
The black rubber coating applied to the entire body of PCF CW series binoculars not only provides a high-quality appearance, but also enhances holding comfort and durability.
5. Long eye relief for fatigue-free viewing
Since the PCF CW series offers a long eye relief (the distance between the eyepiece and the viewer's eye), it assures comfortable, fatigue-free viewing in extended observations, even for eyeglass wearers.
6. Other features
・Extendible eyepieces with four click stops to optimize viewing comfort
・A minimum focusing distance of three meters for a sharp view of close-range subjects
・Easy mounting on a tripod, in combination with the optional Tripod Adapter N or TP-3
・Rain-shielding eyepiece rings to prevent the intrusion of rain and dust
Specifications
Features\Models
8x30 PCF CW
10x30 PCF CW
Type
Porro Prism Center Focusing
Lens Construction
・Objective lens
・Eyepiece lens

・Objective lens 1Group 2pcs
・Eyepiece lens 2Group 3pcs

・Objective lens 1Group 2Pcs
・Eyepiece lens 3Group 4Pcs
Magnification
8x
10x
Effective diameter of objective lens
30mm
Real field of view
7.0°
5.5°
Apparent field of view
52.1°
51.3°
Field of view at 1000m
Field of view at 1000yards
122.3 m
366.9 ft.
96.1 m
288.1 ft
Exit pupil aperture
3.75mm
3mm
Eye relief
17.2mm
18.8mm
Relative brightness
14
9
Right diopter adjustment range
±3m-1
Eye width (ocular distance)
adjustable range
60~70 mm
2.36 in~2.76 in.
Focusing range (Shortest)
approx. 3m
approx. 9.8 ft.
Adjustment for eye padding
Twist up
Color
Black
Dimension
Height
119.5mm
4.70 in.
Width
158mm
6.22 in.
Thickness
57mm
2.24 in.
Weight
approx. 458g
approx. 16.2 oz.
approx. 463g
approx. 16.3 oz.
Waterproof
1m depth of water (equivalent to JIS class 6)、Nitrogen filled
Accessories
Objective lens caps、Rain-shielding eyepiece cap (eyepiece lens cap)、Case、Neck strap